It's that time of year when I pull out last year's summer clothes and my face looks like this: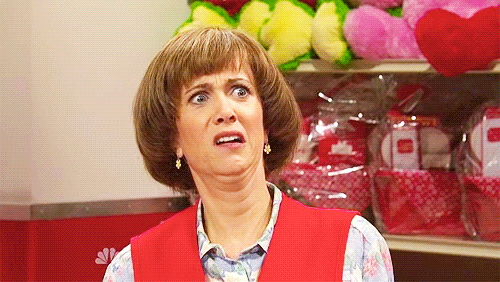 Yeahhhh. Summer clothes are not known for their longevity but a lot of it is looking REAL sad or just plain doesn't fit me anymore. Oops. As always, I have a running mental list of things I'd like to purchase this summer so I am going to tell you allll about it.
I basically live in jean shorts and my last two pairs have come from Old Navy. I checked the site and
these
look decent:
However, I am learning that I love the fit and quality of the denim from Madewell so why not buy a nicer version of something I know I'm going to wear a ton? Something like
these
:
Every summer I try to buy one or two pretty, casual dresses that I can wear to work but also wear out for dinner or a party. Last year both came from Loft and luckily both still fit! I would like to buy another one though and this one is awfully pretty:
And I really like this one with the zebra print too:
I also love
this striped t-shirt dress from the Lou & Grey collection
because it looks comfy like pajamas. heh. PS. Everything at
Loft
is half off today plus free shipping. So freaking tempting.
I've pretty much given in to my love of
Birkenstock sandals
and
this
is the pair I'm considering buying this summer:
I loved my pair of coppery gold
Gizehs
last summer so I think these would get a lot of wear. Speaking of metallic sandals, I needed a dressy pair for an event coming up and got a great deal on
these gold sandals
:
I will post an outfit soon but I dig the reasonable block heel. It's the only way. Also, they come in silver which are
super on sale at Bloomingdales
.
I'm good with t-shirts (all
Everlane
, all the time) but I'd like one or two fun summer blouses. I'm still considering
this one
from Universal Thread (which I just noticed is clearance priced down to nothing):
There's more stuff I want (there's always more stuff) but I think this is a good start. What do you have your eye on for summer?