If there's one thing you should know about my beauty and skincare habits, it's that I rarely change things up. My skin is sensitive and prone to breakouts, so if I find something that works I stick with it. However in 2018 I actually added some new stuff to my lineup and all of these have become VIPs that I've repurchased many times. Let's discuss, shall we? First up, makeup!
Thrive Causemetics Liquid Lash Extensions Mascara
Number one with a bullet, this mascara is pricey and I have repurchased it a whopping 4 times this year. I feel confident in saying it's my holy grail. It really does make your lashes look like you have extensions (I have actually been asked if I do!), and it does not smudge or flake at all. And best of all, it comes off with warm water. That's it! It claims to make your lashes grow and while I can't say it's made a huge difference, I have stopped using any other serums this year and my lashes look pretty good!
Real Techniques Miracle Complexion Sponge
This year I stopped using a foundation brush and started using these sponges, hoping to get a more sheer and dewy application. I am so pleased with them! Yes, they soak up a bit more product, but the end result it so even and natural looking that I don't care. Plus there's something really soothing about bouncing a cool little sponge all over your face in the morning. Now that I've got my skin looking good (more on that below), the more sheer application is perfect. These are cheaper than
Beauty Blenders
and seriously just as good, which is nice because I get lazy about cleaning them and just toss them. I buy the four pack, which I just found
at Walgreens
. Yay!
It Cosmetics Sunshine In A Compact Matte Bronzer
This bronzer is not going to change your life, but here is why it's great. It is NOT SPARKLY which thank you. I do not need to look like a GD twilight vampire when I'm just trying to give myself some semblance of a glow. The palette is huge and lasts forever--seriously forever. It's a good medium brown that is sheer and not muddy. It's just easy to use and gives you that little something (and also great for shading any burgeoning double chin situation UGH).
Stila Stay All Day Liquid Liner
Fun story: this year I had the opportunity to work with some amazing drag queens, and at the end of the day we took a picture together and I wanted to DIE when I saw myself. Next to their over-exaggerated features my eyes looked like a naked mole rats. I decided right then and there that I need to start wearing eyeliner and never looked back. Now, I know liquid eyeliner is scary to some people and I don't know why I am good at it but I am. I don't do anything crazy, just a thin line and a little flick at the end, but it has really stepped things up for me. My fave WAS Kat Von D's liquid eyeliner but she's kind of a tool so I switched to Stila and it's great! Stays put all day and I think it doesn't dry out as fast as Kat Von D's so take that, you weirdo anti-vaxxer.
Like I said, I don't change things up much, so the rest of my staples are the same. If you want those I can write another post so let me know! Now, on to skincare.
Kiehl's Powerful-Strength Line-Reducing Concentrate
So Adrien and I have already talked some about this vitamin C product, and man it is just really great. I use it religiously every night and my skin looks great: glowy, more even, and I think it helps with breakouts too. The only downside is it does discolor my pillowcase but I don't care! Worth it.
Kiehl's Midnight Recovery Concentrate
I pair this with the vitamin C at night and often that's all I need moisture-wise. We'll see how that changes when it gets really cold, we're having a weird warm and rainy winter so far. Hydrating, not irritating, just GOOD STUFF. My skin looks as good as it ever has and I attribute that to the combo of these plus
Differin
(more on that in a moment). If I am feeling dry or have been on a plane I'll add a layer of this
Kiehl's overnight mask
on top of everything and man that is just the shit.
Kiehl's Midnight Recovery Cleanser
Yup, another Kiehl's product, but guys it's so good! Like everyone, I've been diligently double cleansing and until I bought this I used a cleansing balm. That was all well and good but then I tried this cleansing oil and fell in love. I feel like my face gets cleaner (I also thing my breakouts were caused by cleansing balm residue!) and a bottle of this lasts twice as long as any balm I've tried, if not longer. I've had my current bottle for a while and it's not even half empty. I squirt one pump (1.5 if I'm wearing a lot of eye makeup), rub it in, work in a little warm water, steam with a hot washcloth, and then cleanse again with
Cerave hydrating cleanser
. It's like a little facial every night.
Differin Gel
A couple of years ago I went nuclear on my recurrent breakouts with a prescription combo of Tazorac and Aczone, along with a round of antibiotics. And this really changed my skin, not just breakouts but dark spots and acne scars were GONE (even a mole I had disappeared??). It worked great for me but after a while felt like overkill. So I took a break and switched to over the counter
Differin
and this stuff is fantastic! Keeps me from breaking out (I just use it in my more prone areas) and the monthly pimple I still get goes away quickly. I still use tazorac and aczone every once in a while just to keep everything at bay, but this is over the counter and a lot cheaper.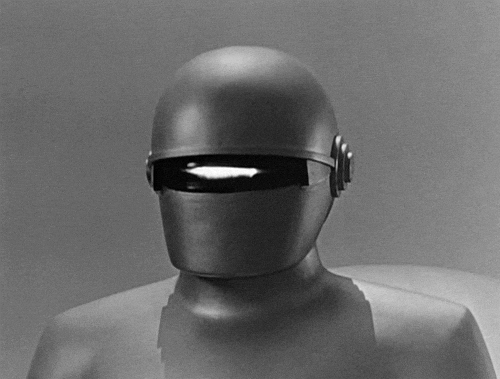 Laser Hair Removal
Does this count? I'm counting it. This year I shelled out for laser hair removal on my armpits, lower legs, and bikini line. While it HURT (like, so much more than I expected), the results have been worth it, especially my armpits. I am prone to razor burn and irritation and this has helped so much. It's just nice to not think about, you know? I know body hair is personal but this was a good choice for me and I'm happy to talk about it more or answer any questions y'all might have.
And lastly, the perfume we're all tired of hearing about:
Le Labo Santal 33
I found my signature scent this year and I feel complete. But seriously, this is a cult favorite for a reason. It has great staying power and I have never been stopped in the street and complimented on how I smell EVER. Don't try it if you don't like attention because it is pretty powerful. But I love it and wear it year round.