Apparently I have a lot to say about selling on Poshmark so I'm going to break this up into three blog posts. This one will deal mostly with how to start selling, the second will be about how to ramp things up and the third will be about sourcing.
Okay! So you have a bunch of clothes, shoes and accessories that you want to get rid of. They're current styles in good condition and you'd rather make a little money than just give them away. This is how it started for me. Simplified, this is how to do it:
- take good, clear photos of your items
- write a detailed description that includes measurements and flaws
- price and list them
Then be prepared for crickets unless you're selling something really desirable. Boo.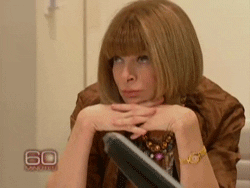 Poshmark isn't eBay - you can't just list something and walk away. The app wants you to be involved with the "community" which basically means you have to follow people and get followed and share stuff and get your stuff shared. And self-share. SO MUCH SELF-SHARING.
Listen, I know that right now you are like, NEWP TOO MUCH WORK. And it is
work
, but once you're over the initial hump it gets a lot easier. It might be that you sell a few things and decide you're good. That's fine! Really, all I ask is that you don't list a few things and then never log in again. That's one of the biggest issues I have with Poshmark - absentee sellers. But I digress.
The best things you can do to get things off the ground:
Follow everyone. Don't be picky, this isn't IG or Facebook. Just follow people so they follow you back. Once you hit a certain number and become an "ambassador" you can stop. Heh. But seriously. I stopped at around 10k and now only follow someone if I like their closet.
Sharing is what gets your items bumped to the top of the search as well as posting them to the main feed. Self-share your entire closet twice a day, three times if you're feeling fancy. This is the most important thing you can do to get sales.
Share other folks listings, especially brands you like and are also selling. If someone shares your listings, share back!
List a LOT of things. The more listings you have, the more sales you'll get. List something everyday instead of all at once - the mysterious Posh algorithm seems to like this.
If you have something that's been sitting for weeks, delete it and repost it. Postings get stale and some folks only search the "just in" listings.
Don't worry too much about the parties. I have never noticed an uptick in sales by participating and the two items of mine that were featured in parties? Neither have sold. Womp.
Let's Break It Down:
PHOTOS. This is probably the most challenging thing for most people. I use an iPhone for all my photos and also have a cheap set of giant lights that I also use for my blog photos. If you can take photos outside, natural light is best but otherwise get some dumb lights that fall over a lot. For "flat lays" I covered a piece of white foam core poster board with some marble contact paper:
It's not perfect but it gets the job done. And really, any plain, clean surface will do. I also always show the item on a hanger:
And I take a close-up pic of the tag:
My pictures aren't amazing or professional but they're in focus, not too dark and they show the entire item. If I can find a stock photo I'll usually include it as well. I mostly prefer to have my own photo as the main one but if the item looks crummy, I'll use a stock photo first. This is a great example:
That sad mess? Is actually this:
It's really hard to show the sleeve detail in a flat or hanging photo and the hoodie isn't my size, so I don't want to model it and make things worse.
DESCRIPTION. I probably do more than anyone needs to but I am trying to prevent endless questions. Almost all my listings have measurements that include waist, rise, inseam for pants and armpit-to-armpit, sleeve length and total length for tops. Also, I always list the material or post a pic of the material tag. This sounds like a lot but it goes quickly once you get into the routine of it. I'll also include info from the stock item if I can track it down. For example:
Women's plaid heathered flannel shirt from LL Bean in excellent pre-owned condition, with no stains or damage. Approx flat measurements: 20" armpit-to-armpit, 24" long in front, 25.5" in back, 23" sleeve.
Details: Made of 100% cotton that's brushed for a soft drape and a wonderful feel. Band collar with V-neckline. Droptail hem. Machine wash and dry. Shell buttons at placket and single front pocket.
That whole last chunk was lifted right from the LL Bean website. If you're wondering how I even tracked down the info about some rando shirt I found at the thrift store, this is the key:
If your item has a style number of some sort, that is gold. It doesn't always work but if the item is still online, I can usually find it with the style/item number. (An RN or CA number isn't going to tell you anything but manufacturer, so don't waste time with those.)
One last thing: use your title to it's best keyword advantage. Instead of "cute plaid shirt" write, "LL Bean Heathered Flannel Purple Plaid Shirt." You can include more keywords in the description but get the most important details in the title. I'm always surprised how many sellers fuck this part up.
PRICING
. How to figure out how much to price your items? Assuming we're talking about something like an LL Bean flannel, I'll search "sold" listings for similar LL Bean shirts and see what range they're selling in. If the range is $15-$30 and I know my shirt is in really good condition, I'll list it for $32 to give myself some bargaining room. Most Poshmark buyers will make offers so I'll list at $32 with the idea that it'll probably sell for $22-$28.
I will also search for identical items that are currently for sale to see how folks have priced theirs. If there's only one other purple plaid LL Bean shirt in the same size and color and it's listed for $38, I will list mine for $34. That way I'm not vastly undercutting that seller or bringing the overall price down too much, but I am the less expensive option.
If your item is expensive, NWT or very sought-after and there aren't any similars that have sold, just figure out how much you want in profit, tack on 20% (Poshmarks cut) and tack on another 20% to use for bargaining. It's frowned upon to price a NWT item above it's original retail, but you do you.
SHIPPING.
I talked about what makes for a good buyer and now I'm going to tell you what makes for a good seller: Ship quickly (like 1-2 days after the purchase) and package your items appropriately. Plain tissue is fine - don't feel like you have to go crazy but I also have "thank you" stickers and some other stickers I decorate with. Make it fun. And, even though Posh claims you can use flat rate USPS envelopes, I wouldn't bother trying. Just get the plain (non-flat rate)
Priority mail Tyvek envelopes
and some boxes - I like
the shoe boxes
and
the big rectangular boxes
for heavier items. You can order them FOR FREE and it makes you look more professional.
SUPPORT.
I follow
the Poshmark subreddit
and have joined a couple of private FB Poshmark groups. I have learned a TON just by reading those threads. You don't need to be active but it does help to get the temperature of the community. Also, sometimes there's good drama. Just saying.
I am out of words for now, you guys! If you have any questions, please leave a comment and I'll do my best to answer them and/or address them in the next chapter of this saga. Whee.
(Part Two is here!)