Part two is about ramping things up.
(Part one is here if you missed it!)
Let's assume you've opened your closet and listed a handful of items and made a few sales. It's addictive, right? Suddenly you're scouring your closet for more things to sell and trying to figure out how to improve your listings. (You're also sharing, following, and doing all the other things I recommended, of course.)
For listings, I think it comes down to four categories: Photographs, Description, Visibility, Inventory. I'm going to break it down:
Photography
Your photos are your #1 selling tool. There's nothing worse than blurry, dark photos that don't show the entire item. This kind of thing is turrible, y'all:
rando photo I stole from posh. sorry.
And for god's sake, DO NOT USE THE FILTERS. I don't even understand why Posh offers photo filters. They're awful! Why would you want to change the color of your item? I work so hard to get the color accurate, so filters are a bad idea.
I started with my
blog lighting kit
and a flat lay setup that included a large piece of foam board covered in contact paper. (This works surprisingly well and is portable!)
If you're using an iPhone to take pictures, use the square setting. That way you don't have to worry about trying to make a rectangular photo fit in a square:
Daylight is key for good pictures but I also use
a lighting kit
which makes a huge difference. Often, I'll use the built in photo editing tools (or Photoshop) to brighten up the images:
before
after
Black items are notoriously hard to photograph and for those I always use Photoshop to remove shadows and color correct. If you don't have Photoshop there are a bunch of inexpensive photo apps that can help with that. Honestly, I think my photos could be a lot better but I'm not trying to do this for a living, it's just a side hustle. As long as they're in focus and bright, I'm happy.
My best recent upgrade has been
a display bust.
So instead of this:
I now have this:
It make my closet look more cohesive and professional. (Though to date, this top still hasn't sold so maybe it's just the top and not the photo? Who the hell knows.)
Finally, use all your photo slots if possible. You get eight which allows for: front view, back view, brand tag, care tag, a close-up that captures the true color/texture of the item, a detail shot or two and a stock pic if you can find one.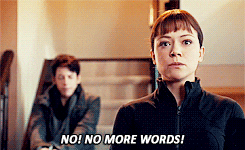 Description
I'm going to keep this short because I talked about it a lot last week, but you will be a really good seller if you:
- describe any flaws, stains, etc
- include basic measurements
- include stock info that describes the item's features
- Notes on fit. Fit is subjective but if you know for sure that it runs big or small, you can mention that too.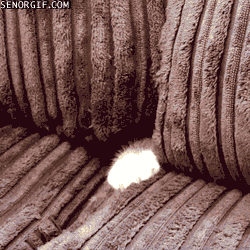 Visibility
-If you do nothing else, share your entire closet twice a day. If you have a big inventory and you're short on time, share your top twenty items.
- Keep your newest, best and most expensive items at the top because when people share items they mostly go for whatever is on the top row.
- If someone shares from your closet, try to share back. Sharing feels pointless but it really does get your items noticed and bumped to the top of the search. Most people who buy on Posh aren't browsing - they're searching for something specific, so you want to be at the top.
Inventory
I'm going to go into sourcing in detail next week but here are some thoughts on inventory.
- Sell what people are buying. It took me a long time to figure out what sells and I've made a lot of mistakes. There are some items and brands that always do well but some of them are a mystery. I have a few items listed that have been around for a LONG time that I really thought would go fast and...nope. They just sit. I mostly just try to sell things I personally like because I want my closet to look cohesive.
- Right now you're like, DUDE. TELL ME WHAT SELLS. Here are brands that do well for me (and for a lot of people): Lululemon, The North Face, All Saints, Patagonia, Athleta, Dankso, Everlane, Madewell, Eileen Fisher.
- Jeans sell well for me and obviously athletic wear. Larger sizes tend to sell faster, so I avoid XXS-XS. I have a harder time moving dresses and skirts. I don't sell a lot of shoes, but they do okay.
- Brands that sell really well: Rothy's, Everlane, Johnny Was, 7 For All Mankind Dojos. But, if you read the threads about what brands sell or not, there's always someone who's like, "I have a pair of Dojos that have been sitting for months!" It really depends on size/condition/inseam, etc.
- Once more with pricing. If you're selling out of your closet you probably won't get your money back. Don't worry too much about it because it's better to have the cash than an item that's just taking up space. I price an item about 20% above what I'd like to get for it but definitely looks to see what similar items have sold for and be realistic.
I am tired now but happy to answer questions!
Part three is here!