We are moving offices today! Not a very inspired outfit that includes my favorite jacket, again. This time I am wearing it with jeans and the very pretty new t-shirt I just got from anthropologie.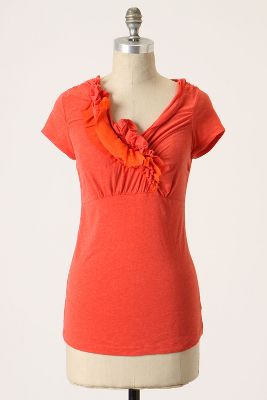 Claudine Tee
This shirt is pretty as can be, but I wish I had ordered a size smaller. I had gotten so used to everything being too small after having a baby that apparently I have no idea what size I wear any more.
Check out the cute pockets on this jacket:
I'm also wearing my most favorite necklace, a simple Diana Warner piece to which I added one of her initial charms--L for Lulu!

jacket: Marc by Marc Jacobs
top: Claudine tee, anthropologie
necklace: Diana Warner
jeans: James Jeans for Barney's Co-op
Time to finish packing up!